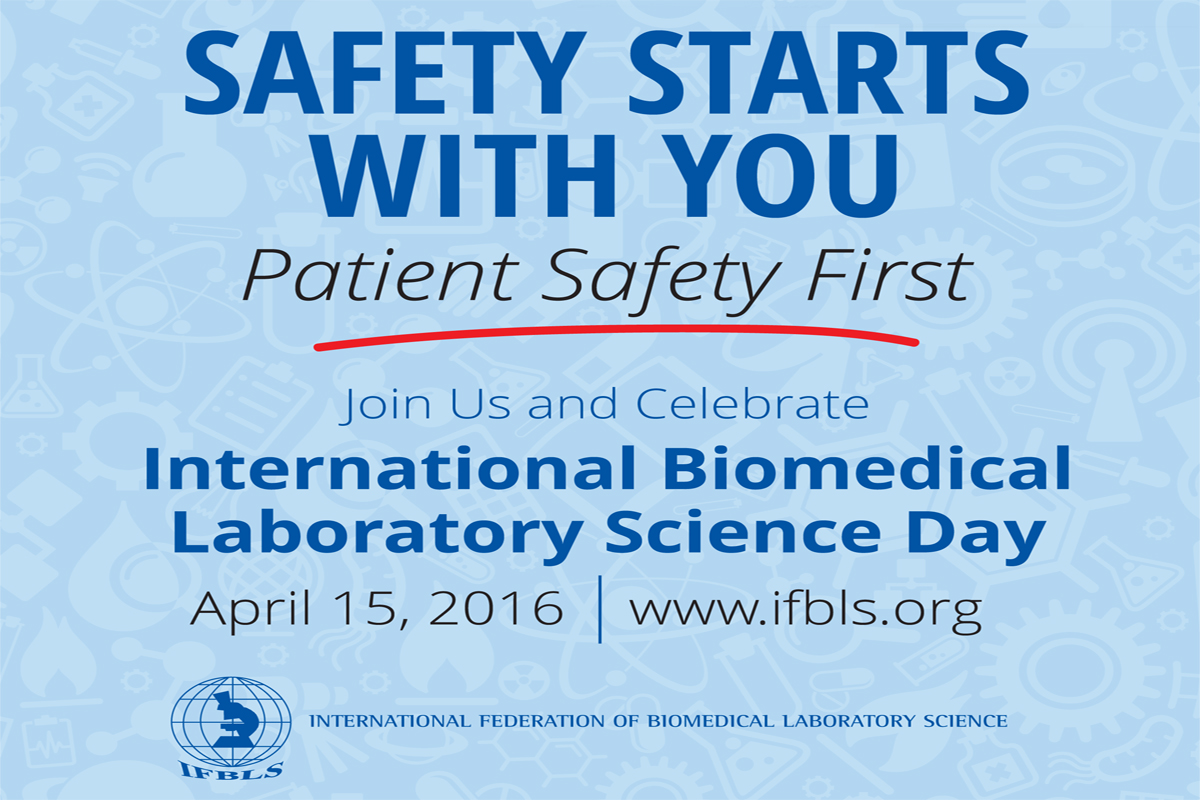 Dear Colleagues,
It is that time of year when we take time to realize the importance of our work and how it impacts patients around the globe. Again this year our focus is on Patient Safety, which impacts our work each day. In fact, a major heading in our Code of Ethics is our Duty to the Client, who is often a patient.
Being educated as a Biomedical Laboratory Scientist and using the skills and knowledge we received helps ensure we place Patient Safety First. Our training and continued education never stops. It too helps ensure we are current in our procedures, providing the best services we can to the patient.
I hope you all take the time to reflect on how important you are to the health of our patients. On behalf of the Board of Directors, I wish you all a glorious Biomedical Laboratory Science Day.
Sincerely,
Tom Stowe
President

The President's Letter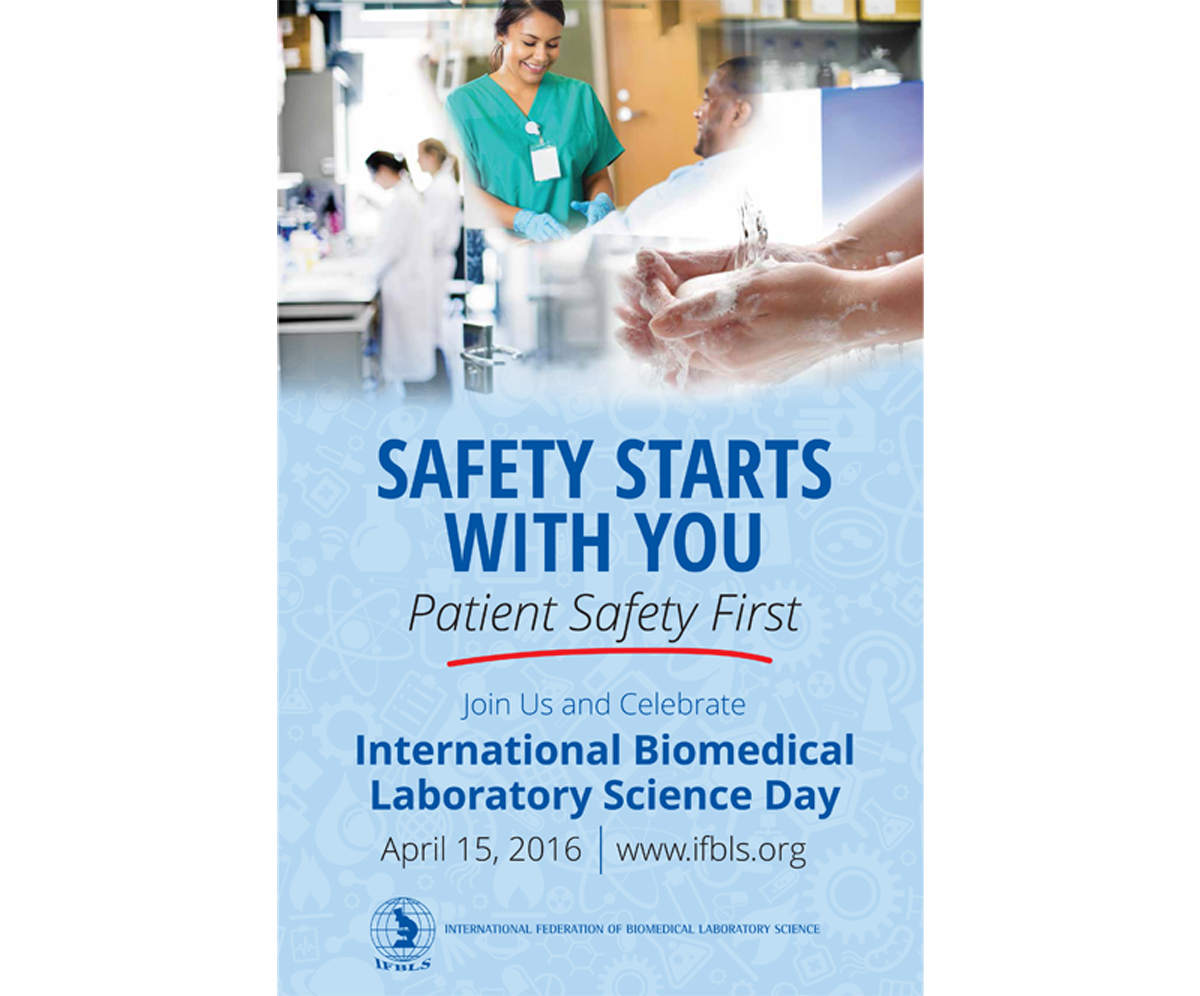 The BLS World Day Poster
International Federation of Biomedical Laboratory Science (IAMLT) established BLS Day in 1996 at the World Congress in Oslo, Norway to promote and celebrate the key role of Biomedical Laboratory personnel in diagnostic and preventive health care systems.
Promote and celebrate
The purpose with the BLS Day is to increase the awareness of the role that Biomedical Laboratory Scientists have in providing health care. BLS' play an important role in diagnosis, quality development and assurance, treatment, research, development, and public health care.
International BLS Day gives our profession a day to promote and celebrate ourselves as a profession.
The theme is selected by the International Body (IFBLS) related with health issues and support the WHO Millennium Development Goals.
BLS Day is the day for Laboratory personnel to promote awareness of our profession and the key role played by Biomedical Laboratory Scientists in the diagnosis and treatment of patients and research in the modern medical sciences.
The theme for 2016 is: Patient Safety First
Importance of BLS Day
Biomedical Laboratory Scientists are one of the largest groups of health care professionals yet our role in medicine is poorly understood by the patients and their families and even our colleagues within health care administration.
A Biomedical Laboratory Scientist finds out the causes of the disease which ensures better treatment and cure. We understand the work we do and its significance to the patients. We are the experts in our field and the very best people to carry our message.
Guidelines for celebrating BLS Day can be found here. Please feel free to use the attached posters to promote your celebrations.
On behalf of the IFBLS Board of Directors, we hope that you use the BLS Day actively and promote the BLS' professional skills and contributions to ensure good health services.