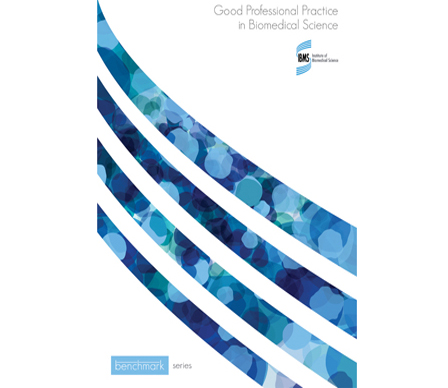 Institute of Biomedical Science launch benchmark©guidance
The Institute of Biomedical Science (IBMS) has published the first in a series of benchmark© guidance documents for pathology services.
The IBMS benchmark© guidance documents; Staffing and Workload in Clinical Diagnostic Laboratory Services, Supervision of Biomedical Support Staff (Assistant and Associate Practitioners) and Good Professional Practice in Biomedical Science, provide expert advice and guidance on appropriate conduct, staffing and skills mix in the laboratory.
The IBMS sets professional standards and standards of best practice to support and inform managers and staff in delivering high quality, safe pathology services. Following significant changes in the commissioning and configuration of pathology services, the IBMS has produced expert advice and guidance for those responsible for the delivery and safety of pathology services.
In light of the Report of the Mid Staffordshire NHS Foundation Trust public inquiry recommendations and the Care Quality Commission (CQC) and Royal College of Pathologists (RCPath) investigations at Sherwood Forrest NHS Foundation Trust, the Institute recognises its responsibility as a professional, standard setting-body to provide polices, best practice and guidance on professional conduct, staffing and skills mix in the laboratory.
The Institute has provided benchmark© guidance documents to all Clinical Commissioning Groups in England and will be providing copies for Laboratory Managers and Clinical Leads for Pathology at UK NHS Trusts over the coming weeks.
The Institute's benchmark© guidance series provides impartial, professional expertise; offering laboratory managers a benchmark for appropriate workload, staffing and skills mix and enabling service directors and commissioners to determine whether their service is meeting the recommended professional and quality standards that will enable the delivery of a safe and efficient pathology service.
Copies of Staffing and Workload in Clinical Diagnostic Laboratory Services, Supervision of Biomedical Support Staff (Assistant and Associate Practitioners) and Good Professional Practice in Biomedical Science, can be requested by emailing

This email address is being protected from spambots. You need JavaScript enabled to view it.

or downloaded from the Professional Guidance section of the IBMS website.

The Press Release