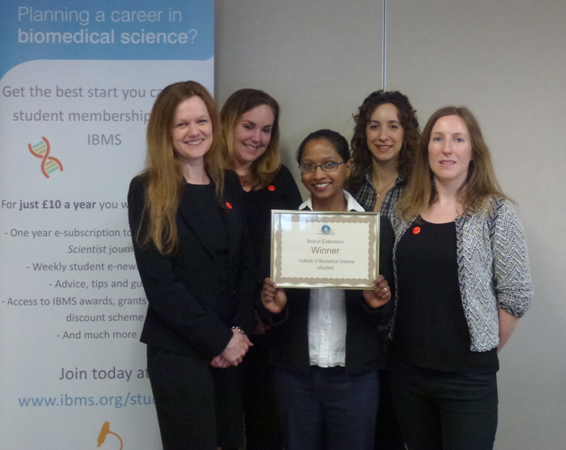 The IBMS' new eStudent membership has won the award for best brand extension at the MemCom 2014 Awards.
The MemCom Awards recognise excellence in membership organisation communications and celebrates best practice across the membership sector.
The IBMS' eStudent membership was nominated for developing a dedicated platform and engaging content to provide biomedical science students with tailored, accessible support.
IBMS eStudent membership was co-produced with biomedical science students to ensure that the IBMS is delivering tailored information and engaging with students about issues that are important to them, in the formats that students prefer.
eStudent is the first IBMS online-only membership, developing an online version of the profession's journal; The Biomedical Scientist and offering biomedical science students a dedicated website, supporting their progression from university to practicing as a registered biomedical scientist.
The introduction of the eStudent membership in 2013 has already seen the number of students joining the IBMS increase by over 60%, as well as attracting students from a wider range of UK and overseas universities.
Due to demand from a number of Further Education colleges the IBMS plans to roll out eStudent membership to Further Education students in September 2014, support students in Further Education in their studies and future careers in biomedical science.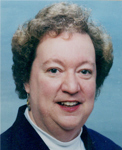 Ruth Anne (Pierce) Chiasson
It is with sadness that the International Federation of Biomedical Laboratory Scientists (IFBLS) received the news that Ruth had passed away on Thursday 29th November after a long battle with illness.
Ruth has a long history in the Canadian Society for Medical Laboratory Science (CSMLS) before she was elected as a Member of Council in IFBLS at the General Assembly of Delegates in Orlando, USA, in 2002. At the next World Congress in 2004 Stockholm, Sweden, she was elected President Elect, and in 2006 she was elected President at the World Congress in Seoul, South Korea.

The International Academy of Cytology (IAC) is a scientific, non-profit organization of cytopathologists, cytotechnologists and other professionals concerned with research in and practice of clinical cytology. It was founded in 1957.
IAC holds their Congress every three years. The Executive Directors and Scientific Committee select one member for each year as a winner and celebrates the three awards at their triennial Congress.
IFBLS Council Member Kyoko Komatsu will be awarded the IAC Cytotechnologist of the Year for 2008. The awards are to be presented during the 17th International Congress of Cytology in Edinburgh, Scotland in May, 2010.
Congratulations Kyoko. IFBLS is proud of your accomplishments.