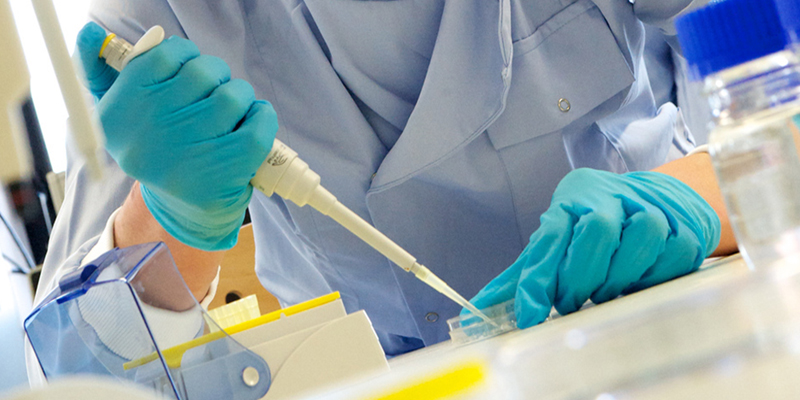 Dear IFBLS colleagues and friends, with great honour and pleasure I would like to announce that IFBLS's family became bigger by one new member - the Biomedical Society of Zambia (BMSZ). Sincere congratulations to the Zambian colleagues! We look forward to working with you in the future. Welcome to the IFBLS!
Mirjana Stupnisek, Chair of IFBLS Membership Committee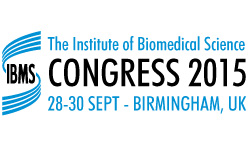 The IBMS Biomedical Science Congress is three full days of active learning in biomedical science, education, training, management and leadership. Pick and choose from 250+ presentations, posters, papers, workshops and discussions across all disciplines in biomedical science.
Tel: 01892 779990
Email:
This email address is being protected from spambots. You need JavaScript enabled to view it.
Website:
http://www.ibms.org/congress

https://www.ibms.org/go/media/news,861
The Institute of Biomedical Science (IBMS) and students members of the Natural Sciences Society at Middlesex University, London, are hosting the first ever joint IBMS-student employability event.
This collaboration has enabled bioscience undergraduate students to choose the content of the event to make ensure the Careers Expo is tailored students' needs. The involvement of undergraduate students has delivered an event with a strong focus on employability and practical advice.
President of the Middlesex University Natural Sciences Academic Society and final year biomedical science degree student, Zeshan Ahmed, has played a key role, along with the rest of Society's Committee in organising the event:
"This is the first time the Natural Sciences Academic Society, along with the IBMS and Middlesex University have come together to hold a Careers Expo that has been organised by students for students.
With an array of exhibitors and speakers expected to attend, it is a great opportunity for science students to explore the different avenues available to them post-graduation - academic and industry - as well as giving an insight to the range of employment opportunities available to undergraduates. We are really keen that students from across London and South East are able to share these opportunities.
As a biomedical science student expected to graduate this year, I will be joining hundreds of other science job seekers all keen to kick start their careers through insightful employability lecture, employer networking opportunities and CV clinic.".
About the event
Employability advice from expert speakers
The event will feature a programme of guest speakers, offering insight and advice on how to get head start in a range of careers in bioscience.
The event will feature expert speakers in key employability areas – with the topics suggested by bioscience students as being most relevant to their future careers.
30 minute talks in will run in parallel sessions from 14:00 – 17:00. There will also be opportunities for students at have a Q & A with the speakers at the end of each session.
Speakers
Dr Ian Locke FIBMS, Principal Lecturer in the Department of Biomedical Sciences at the University of Westminster, will advise students on how to embark on a career in scientific research and help students navigate the post graduate opportunities available to biomedical science graduates.
Helen Tucker FIBMS, began her career in a hospital laboratory and is now the Managed Services Contracts Manager at Thermo Fisher Scientific, will explore a range of employment options in industry and beyond the lab for biomedical science graduates.
IBMS Deputy Chief Executive, Sarah May FIBMS, will discuss career paths in biomedical science and opportunities available to biomedical science graduates.
Wendy Leversuch, Deputy Head of Education at the IBMS, will provide guidance on HCPC registration, CPD and qualifications to boost graduates early careers.
CV Clinic
Bring along your CV and cover letter and dedicated employability staff will give you tips and guidance on how to get the best out of your CV.
The event will feature a CV clinic, where careers professionals will check your CV, offer advice on how you can enhance your CV and cover letter, tailoring your CV for jobs in industry and writing a CV for roles based overseas.
To book a place in the CV Clinic all you need to do is visit the CV checking stand on the day and book your slot.
Employers exhibition
Meet leading biomedical science employers and representatives from academic institutions in our Employers Exhibition.
The exhibition offers students an opportunity to network and ask questions about careers in laboratories, academia, professional bodies and industry.
Where
The event will take place at the Hendon Campus of Middlesex University. The Employers Exhibition will take place in the stunning surrounding of the Rickett Quadrangle with talks taking place in adjacent rooms.
Students attending the events will be able to enjoy free refreshments.
When
The Careers Expo will take place on the 24th of March from 14:00 to 18:00.
You will be greeted by Middlesex student representatives on arrival who will check you into the event and provide you with a program for the day.
The Employers Exhibition and CV Clinic will run throughout the afternoon, while talks will be repeated during the event giving students the chance to take advantage of all the employability enhancing opportunities available during the event.
How to Register
The Careers Expo is FREE to attend for bioscience and natural sciences students from London and the South East.
To book your place simply click on the link below, register as a guest and confirm your attendance
Ends
###
Editor's notes

:
The Institute of Biomedical Science is the professional body for biomedical scientists in the United Kingdom. With over 20,000 members it aims to promote and develop the role of biomedical science within healthcare to deliver the best possible service for patient care and safety. www.ibms.org
Editor's contact:
Sarah Holman, Communications and Press 020 7713 0214 ext 123, This email address is being protected from spambots. You need JavaScript enabled to view it.